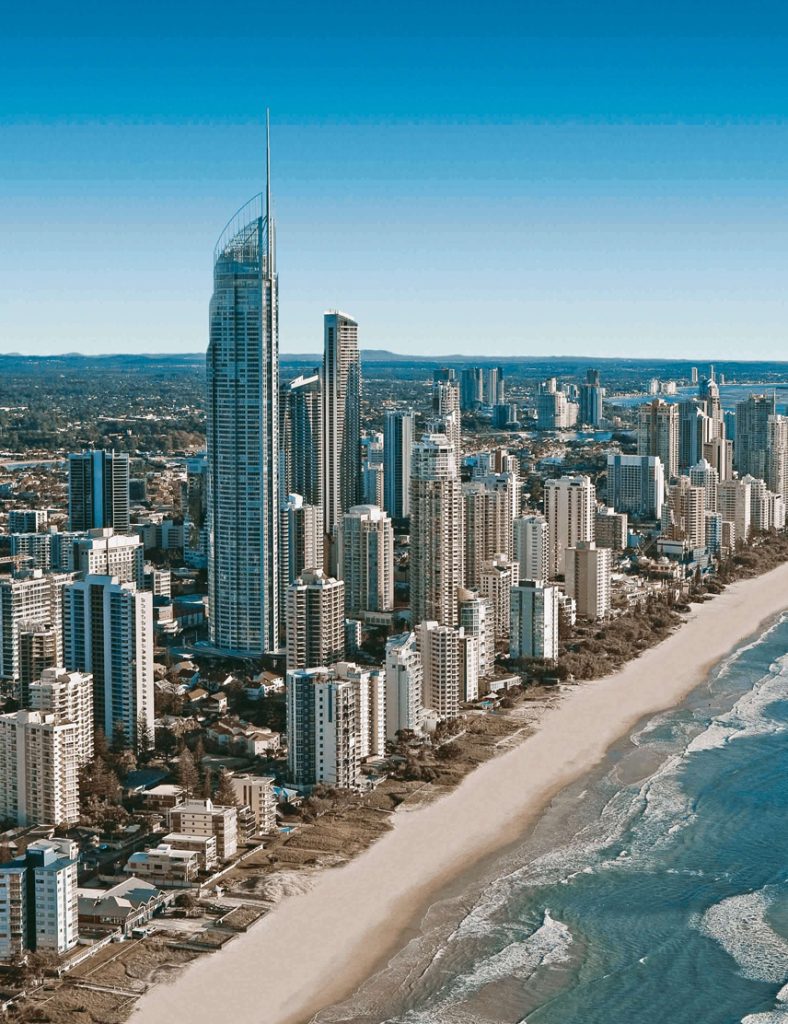 The Gold Coast shares the title with Brisbane as one of the most desirable places in the world to live when ranked on political, social, economic and environmental factors, personal safety and health.
Gold Coast City's climate is sub-tropical with 287 days of sunshine annually and an average water temperature of 22 degrees Celsius.
The Gold Coast offers one of the largest choices of themed attractions in the southern hemisphere with interactive experiences.